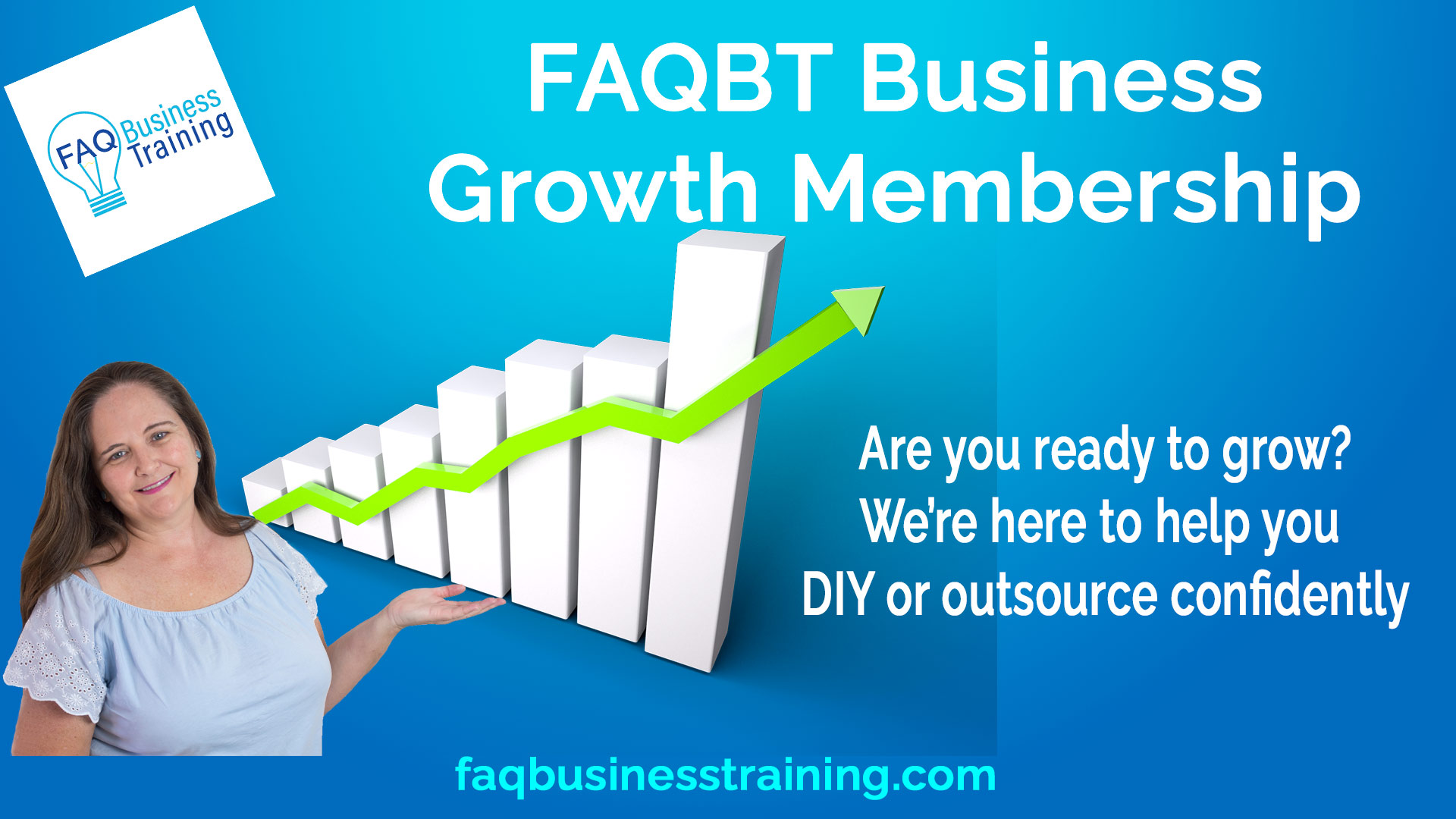 The amazing FAQBT Business Growth Membership is live
Rather than buying individual courses, for a small extra fee (charged monthly), you can access a good chunk of our courses, month after month!
Monthly fees, no lock-in. New courses added every month, and chances to connect with live Q&A webinars, plus online networking and Facebook group.
We would love to have you on board! Please check out the FAQBT Business Growth Membership.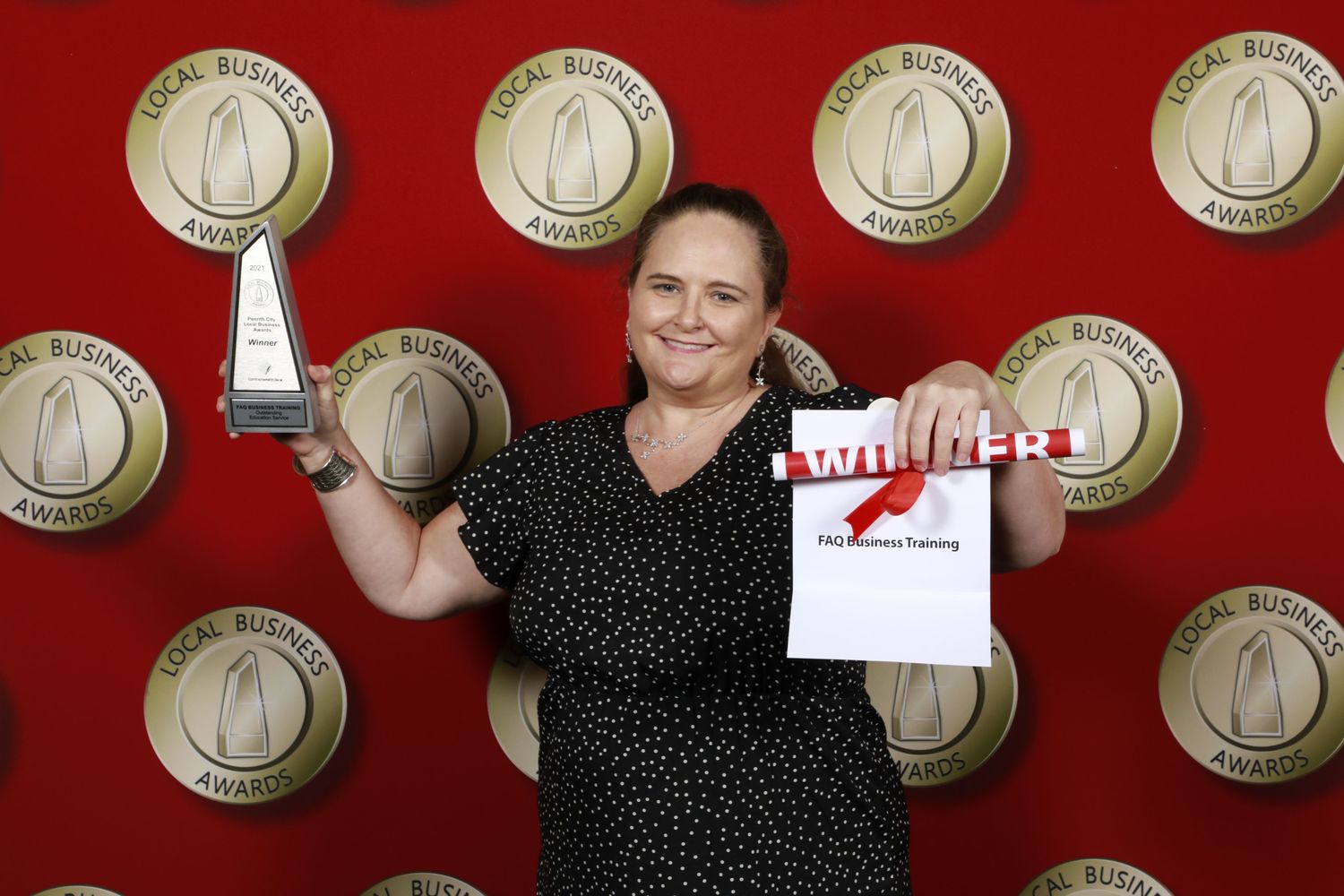 Award winner - Outstanding Education Service Penrith City Local Business Awards 2021 (awarded 2022)
If you want to go global, why not start local? At the Penrith (NSW, Australia) Local Business Awards FAQ Business Training won Outstanding Education Service.
We won this award after our clients and supporters voted for us to make finalist, and then the judges checked our answers to award questions, and checks of our website and socials - including our live training. We are proud to receive this award as it recognises us both from our clients and from the judges.
Why does FAQ Business Training exist?
FAQ Business Training started because our Founder Jane was sick of hearing stories about people getting ripped off.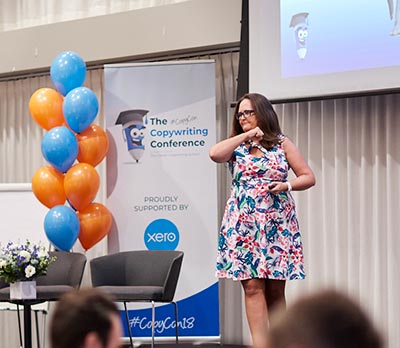 Small business training courses
Our Founder Jane Tweedy has presented well over 100 courses and events for small business owners via networking groups, conferences, industry associations and councils. Now is the time to help MORE English speaking small business owners all over the globe find real world solutions to their real world problems!
We provide training across all areas of business and are particularly passionate about areas where rip offs are common
websites
search engine optimisation
pricing and quoting
low cost marketing
Featured bundles and courses from FAQ Business Training
We are actively adding more courses to our FAQ Business Training Online School!!
Note our PW Series are pre-recorded webinars and are a lower priced option, along with our Tea Time Tips Series.
What are our PW series courses?
PW stands for pre-recorded webinar. The PW series are therefore webinars we pre-recorded for other purposes, but wanted to share the great content more broadly. Find out why these differ from our other courses and provide a good low-cost session to trial our online training school.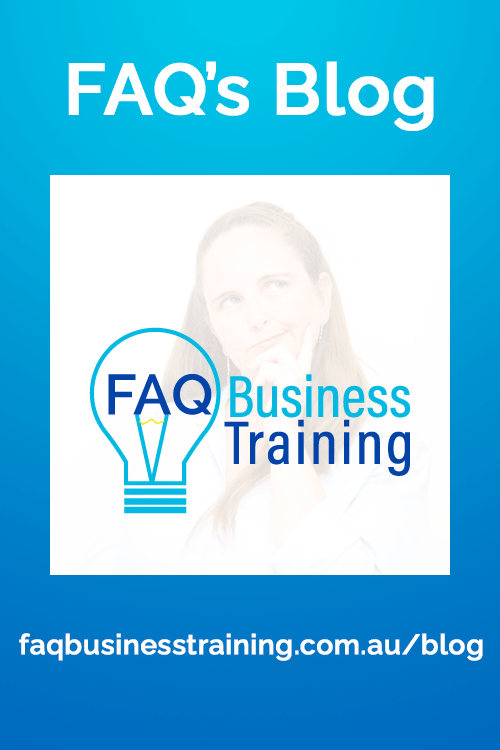 FAQ Business Training blog

Jump over to our business blog for lots of business tips and information.
We have blogs and vlogs (video blogs) on many topics including:
brain dumping to declutter your mind
handling copycats
managing family and friend relationships
why you may be overwhelmed
Google My Business top tips (now Google Business Profile)
... and so much more!
Check your inbox to confirm your subscription