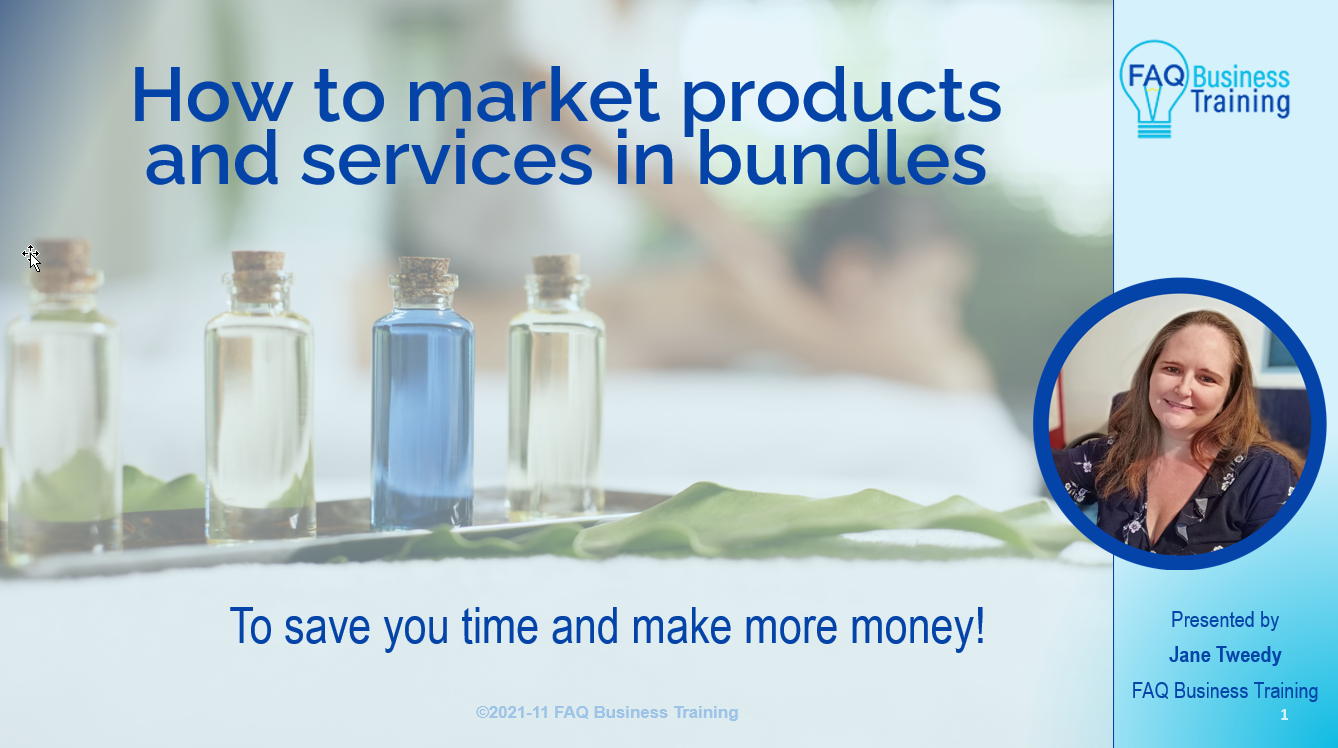 Are you struggling with a constant marketing treadmill selling a single product or service at a time? Do people challenge your prices?
When you sell single items or services you're doing it hard! Let us show you a way to lessen the amount you need to market because you're selling more (and making more money), and can also save some precious time if you do it right!
This short course focuses on the Product P of marketing
Remember marketing is more than just the P of Promotion, so today's session is about another core marketing P - Product (/Service). Therefore this session is not about promotion, it's about getting the product/service mix right! We are always upfront so we don't want to confuse you!
This session is fantastic to complete before you review your pricing or your marketing promotional strategies.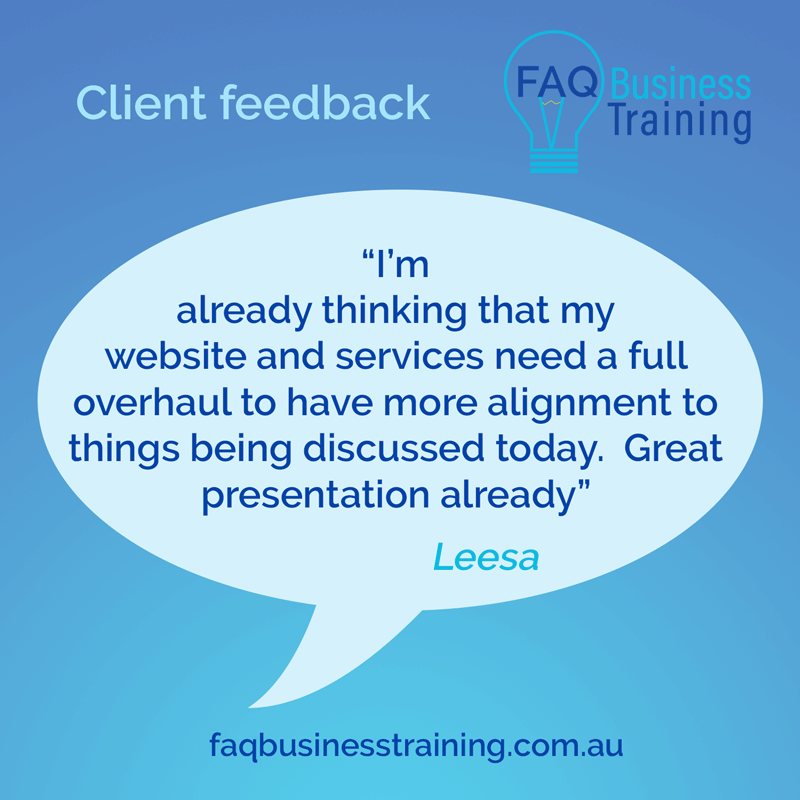 We may add to your to-do ...
... and we're happy to do it. Because if we can challenge you to change from the status quo if it's not working as well as it could, we're happy!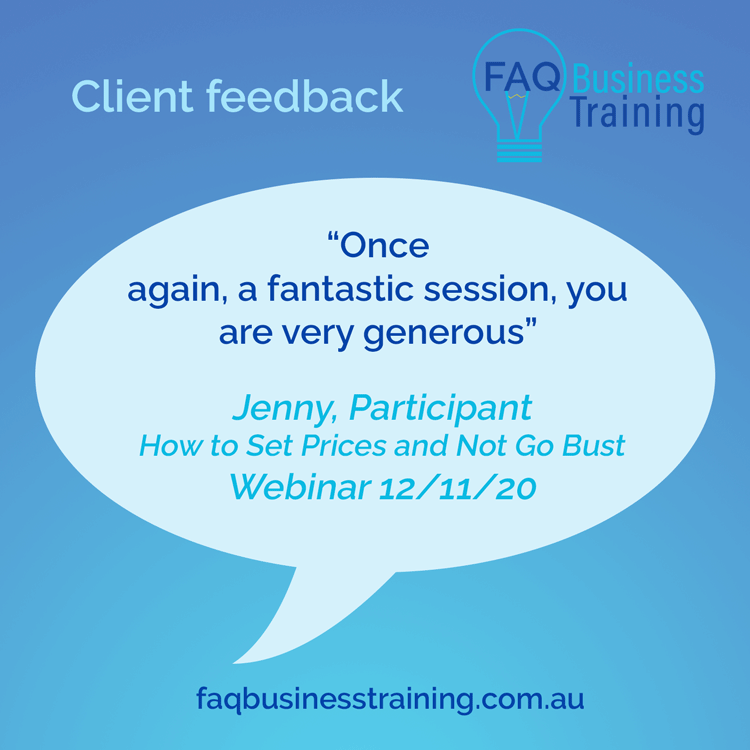 Marketing & Pricing Connect
We have regularly run sessions on pricing and packaging, but now for the online version we're breaking it out into more manageable versions!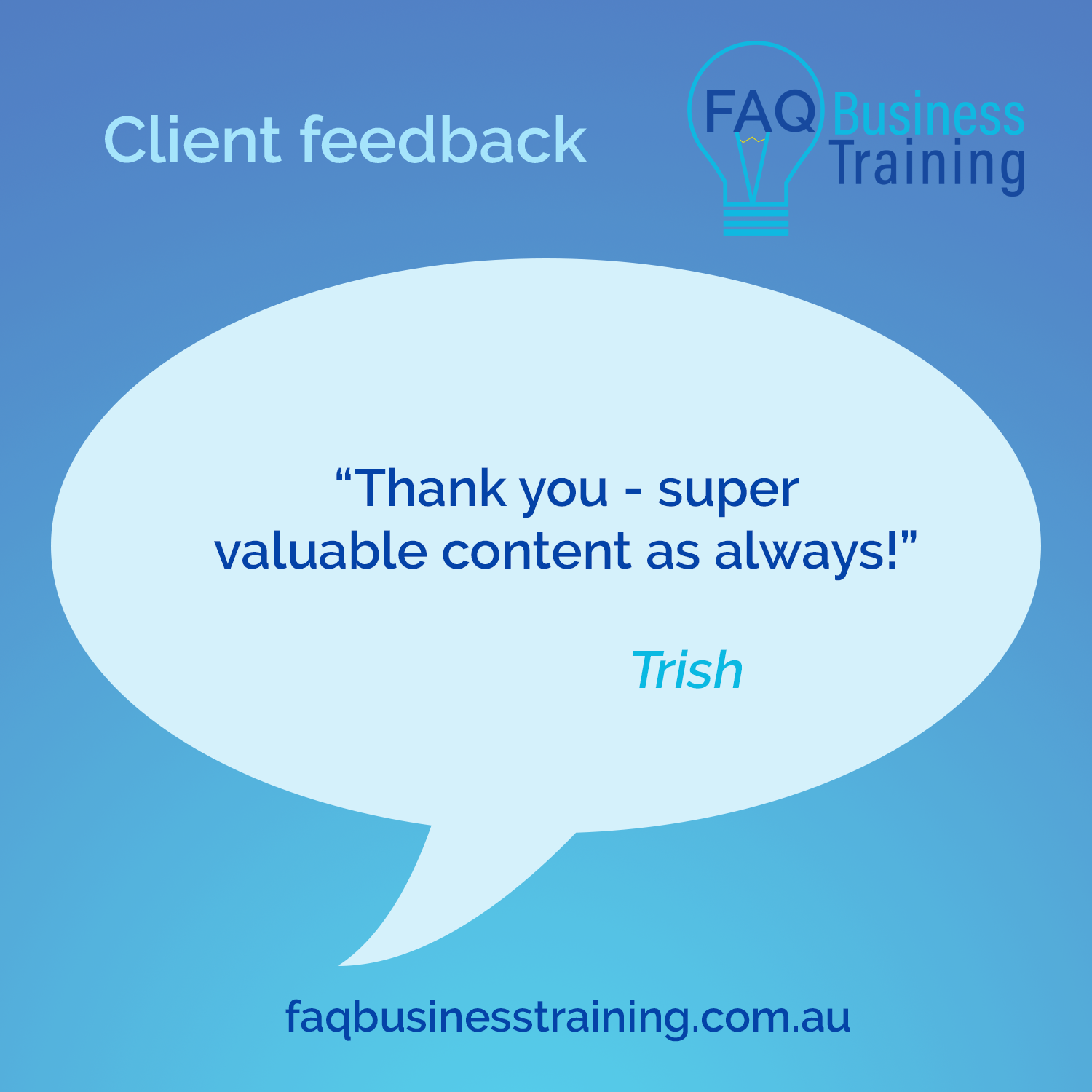 Clients come back for more
One of our sessions is rarely enough! We cover so much within a session, and there are SOO many topics to cover in small business!
This course is included in the FAQBT Business Growth Membership.
Do not purchase separately if you are a member.
The membership is such great value, you may want to buy that instead!
Workbook accompanies the course - after all we need to bundle ourselves
We want to give you every opportunity to be able to implement what we are teaching you in this session.
The editable PDF will help you think about your business and apply the learnings to it.
video based course (~2hrs)
slide pack pdf provided
editable pdf workbook included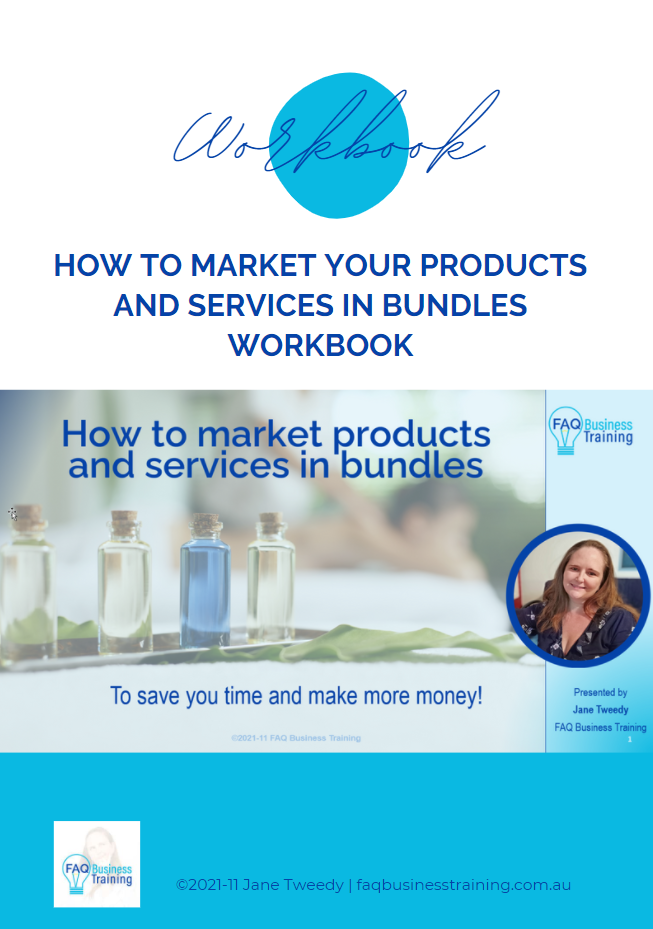 Check your inbox to confirm your subscription