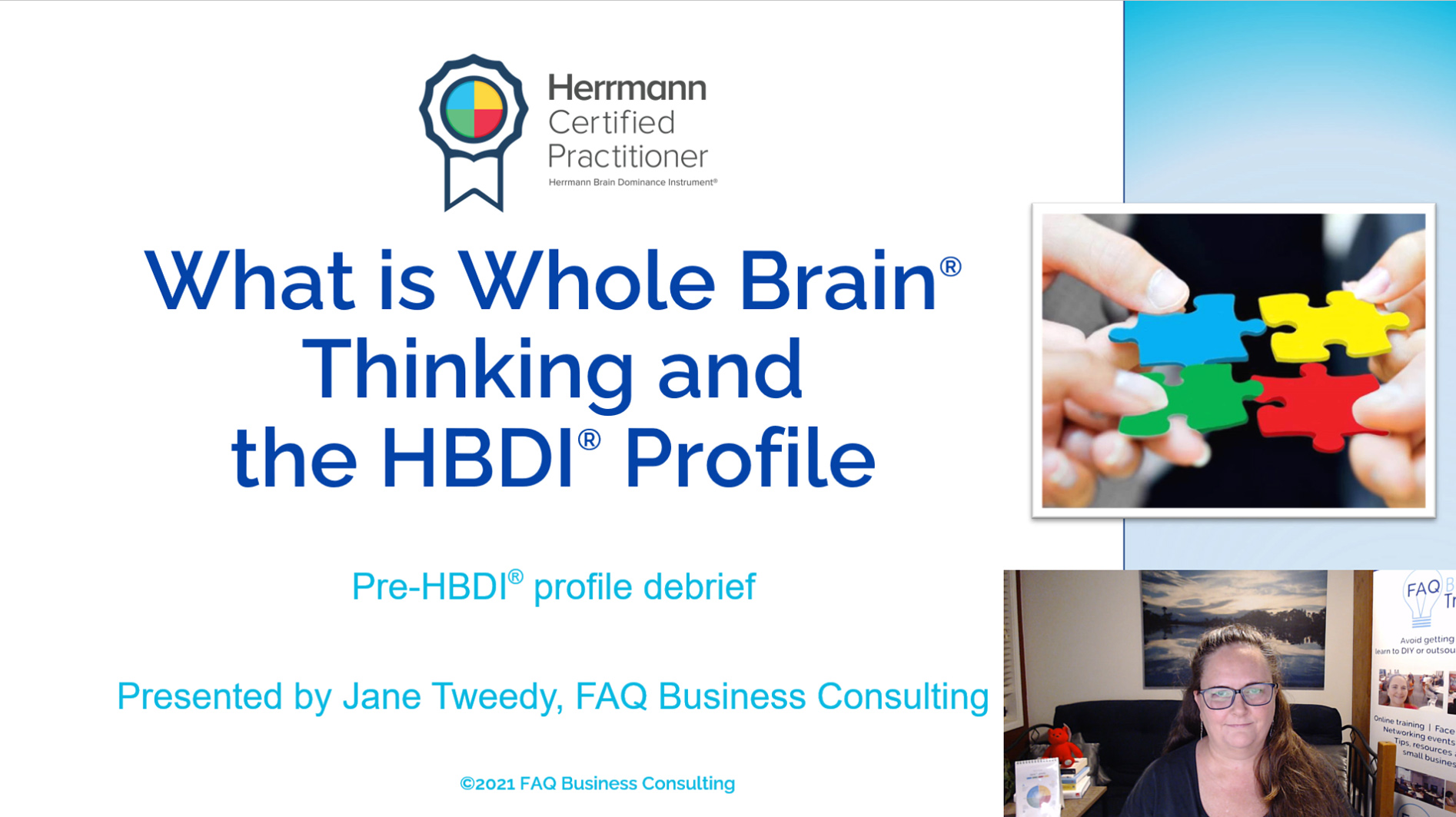 We thank you for showing an interest in completing an HBDI® profile with FAQ Business Consulting
When you purchase an HBDI® Profile bundle you will receive the profile assessment, a profile PDF, access to a Thinker portal and the HBDI® App.
In addition you receive access to this course to explain what is Whole Brain® Thinking and how you read the HBDI® profile you will be debriefed on.
Do you know what Whole Brain® Thinking is and where it derived from?
Without knowing the fundamentals it may be hard to see how to put the HBDI® profile to use.
Therefore this session introduces how Whole Brain® Thinking started, how it works, how to read your HBDI® profile and some examples how to then apply your profile in common scenarios like decision making.
This course is NOT included in the FAQBT Business Growth Membership.
As we need to pay Herrmann for the HBDI® Profile and some training materials, we are unable to offer this course within our membership. Members can buy the HBDI® Debrief bundle for 10% off using their coupon code.
This course is NOT available for individual sale.
It is only available for purchase in a HBDI® Profile Debrief bundle with a debrief session, hence why it shows as closed for enrolment.
Workbook accompanies the course to help you prepare for your HBDI® Profile debrief
We want to make sure you get the best result from your HBDI® Profile debrief.
Therefore we provide to you:
this video based course (~45 mins)
slide pack pdf provided
editable pdf workbook included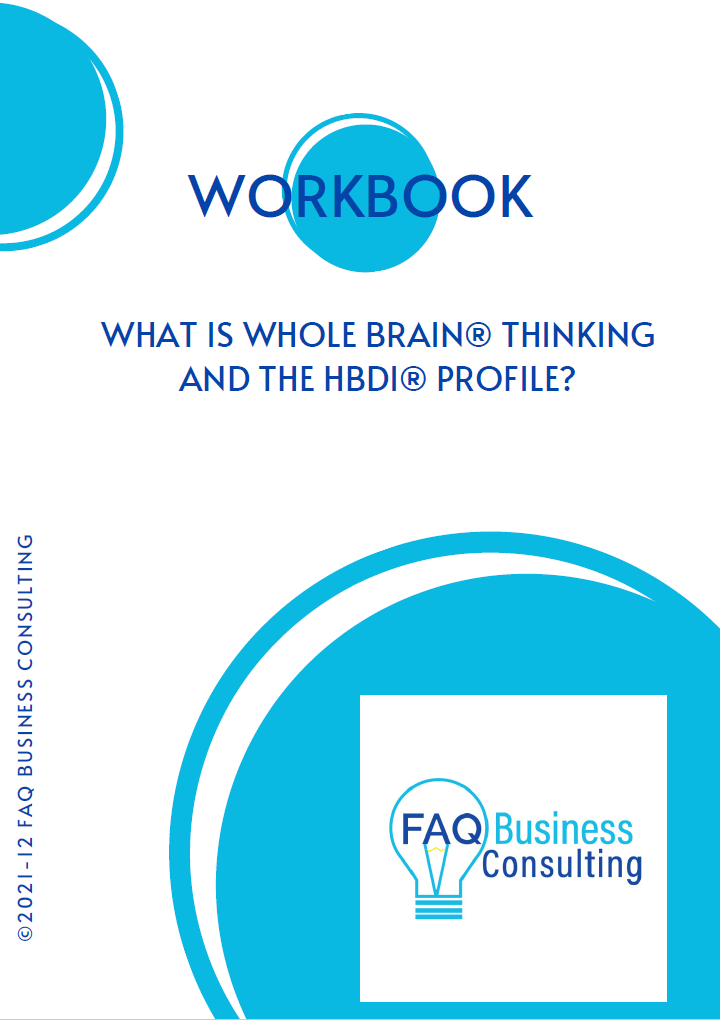 Check your inbox to confirm your subscription