Whole Brain® Thinking is a powerful tool to unlock
Do you remember the Bradley Cooper movie Limitless where he takes a pill to unlock his brain, and achieves amazing results? Well this is a less intense, safe and legal way to tap into more of your brain!
It's easier to negotiate and influence
By knowing what matters to the other person you can give them more of what they want, rather than what you naturally want to give.
It's easier to build relationships
You can improve communication and reduce arguments when you know where someone else is coming from.
Your decision making will be more robust
Do you find your decision comes back to bite you because you didn't consult the people, or you didn't budget for the project properly? When you think Whole Brain® you think more, and make more robust decisions.
... and so much more!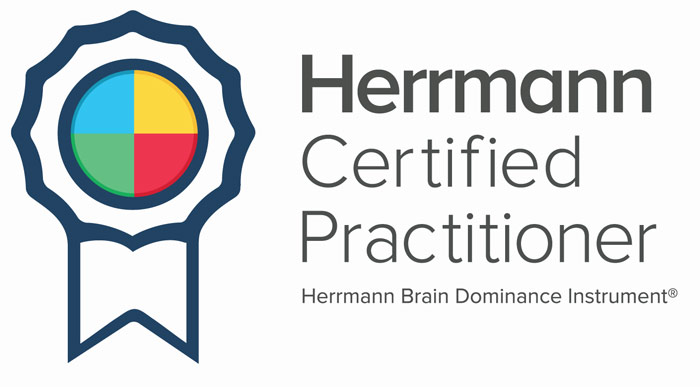 HBDI® Profile Debrief Coaching Session one-on-one
After completing your HBDI® Profile questionnaire online, you will complete a short course on Whole Brain® Thinking and the HBDI® Profile.
Then you will participate in this one-on-one online coaching session to receive your debrief and make sure you understand some of the benefits, challenges, consequences and opportunities it opens your brain to discover!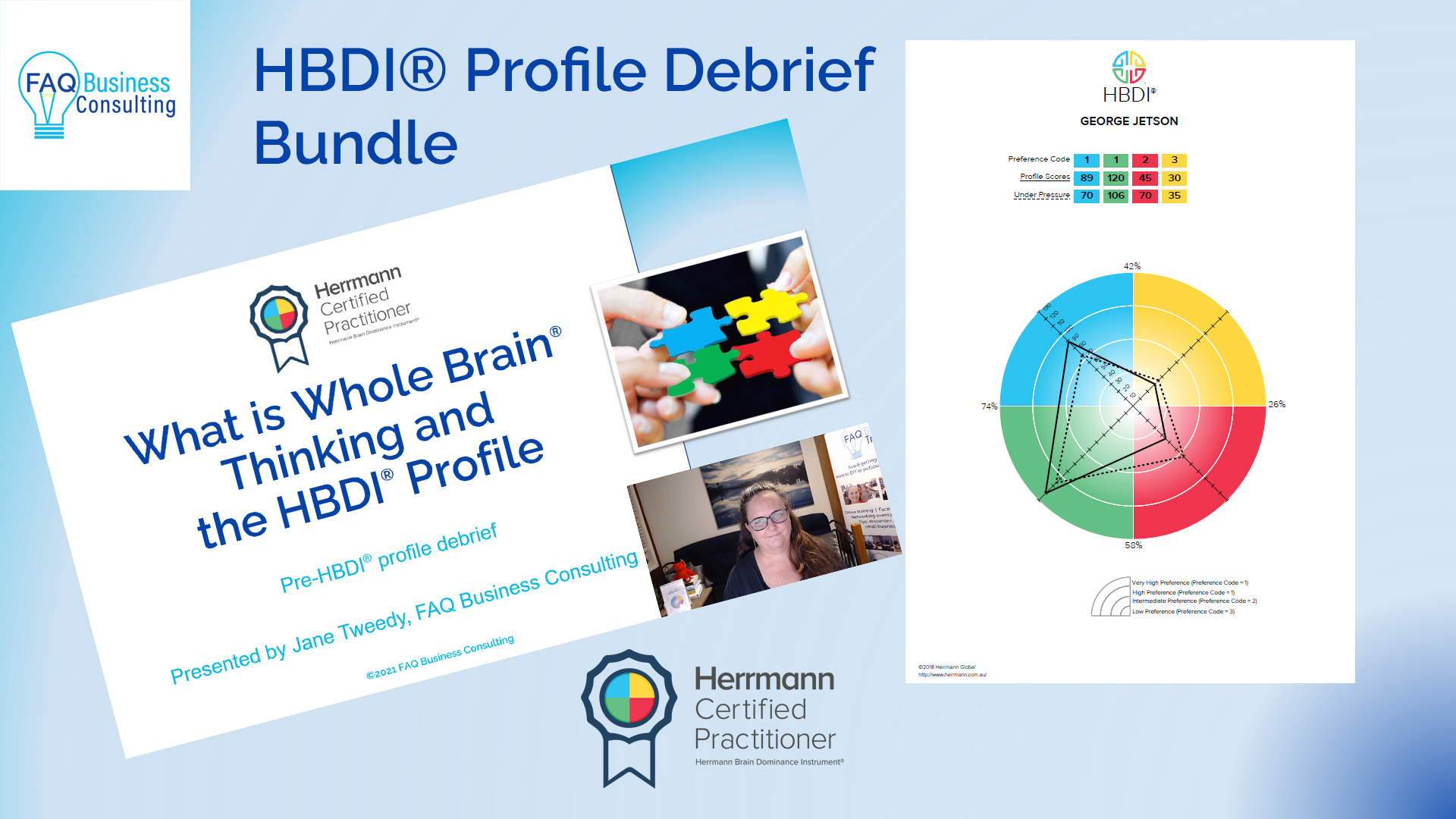 Please purchase the HBDI
®
Profile Debrief bundle instead
For the same price as the coaching and assessment alone you receive the short course - What is Whole Brain® Thinking and the HBDI® Profile.
It is mandatory to complete this course after the assessment and before the debrief to make sure our debrief session is as effective as possible!
Frequently Asked Questions
The coaching is not available for purchase?
This coaching is not available standalone. You need to buy the bundle instead. Please click the button above to go to the HBDI® Profile Debrief or click here.
Can I get a refund if I'm unhappy with my purchase?
Please note once you complete your HBDI® Profile Assessment there can be no refunds, as we pay third party fees for the assessment and materials used.
As stated in Teachable's Terms of Use, Coaching IS NOT covered by Teachable's 30-day student refund policy.
Please note if you have any doubts about whether this is right for you BEFORE purchasing or completing the assessment, please book in a 15 minute discovery call to discuss it's suitability.
How do I schedule my appointment?
Upon purchasing coaching, you'll receive further instructions on how to book a time for your appointment. You must complete this bundle in sequence - assessment (your first step is to email us), then course, then debrief.
Can I purchase coaching more than once?
Absolutely! However you will not be completing the HBDI® profile again so you will use a different link which we will provide to you in Calendly.
Also look out for advanced/ implementation courses on Whole Brain® Thinking, only for those with a completed profile.